First and foremost we'd like to thank all of you who have helped make our business a success. It has been a pleasure meeting and talking with each of you.
There is no better canoeing than the spring fed waters of the Wacissa River. This is absolutely a beautiful river to canoe and spend the day on. Enjoy nature at its best, a relaxing paddle, a picnic and a swim.
If you enjoy fishing, this is the place. There are Brim, Small and Large Mouth Bass, Mullet, and Catfish. Bring a pole, worms, crickets or your favorite fishing lure and you are ready to go. Call ahead for a fishing report.
If you enjoy bird watching, the Wacissa is well known for its aquatic birds and animals, including bald eagles, egrets, herons, osprey, wood storks, barred owls, alligators, river otter, turtles, and many more.
We thank you for visiting us and look forward to seeing you on the river.
Happy Canoeing!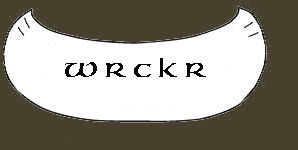 |Home| |Photo Album| |Directions| |Fees|